Pour ceux qui ne le s'imagine pas, le Japon aussi dans leur culture et légende ont leur part de conte et légende par rapport à des myth sur des esprits existants dans leur société.

Certains n'y crois pas du tout, d'autre peuvent très bien y croire.  Bien souvent se sont des créature de légende utiliser dans des histoires pour enfant ou d'histoire a faire peur dans des activité de nuit pour les jeunes ou même les adultes.

Autant comme pour nous en amérique ou on crois a l'existence de personnage mythique sans danger (comme le père noel, ou le marchant de sable) il en va de même a d'autre personnage plutot effrayant comme par exemple le fameux ''bonhomme sept-heure)

Bref, au Japon il y en a des centaines et des centaines.... certain sont sans danger, d'autre tragique et quelques uns malveillant.... il y en a pas beaucoup de mauvais, mais il y en a un peu.

En voici 14 qui vous donnerons une raison de ne peut-être pas visité le Japon mouhahaha.
The Japanese are very much into their spirits. There are hundreds of them, many harmless, many tragic, and more than a few just mischievous. There actually aren't too many evil spirits wandering the country… but there are a few, and you don't want to mess with any of them. Here are 14 reasons to avoid Japanese relationships, Japanese bathrooms, Japanese babies and pretty much the entirety of Japan.
1) Kamaitachi
Kamaitachi, literally means "sickle weasel." There are three of them, sometimes brothers, sometimes triplets, who go around cutting off people's legs. The first weasel knocks someone down, the second cuts off the legs, and the third sews up the wounds. They move so fast basically people blink and then suddenly realize they no longer have legs. Admittedly, the fact that one of the weasels takes the time to patch people up before absconding with their limbs helps. But, if the idea that you could suddenly discover that weasels have stolen your legs doesn't scare you, then you're a better man than I.
Juste a lire celui-ci.... on vois directement ou l'auteur de la série Naruto a eu son inspiration pour le Summon de Temari....  C'est clair que cela viens de cette légende.


2) Joro-Gumo
The Joro-gumo is a spider-woman, but she's not a member of the Avengers with a needlessly complicated backstory. She's a giant spider, with the ability to take the form of a beautiful lady (sometimes the top half is human, and her lower torso is that of a spider) who seduces men, wraps them up in her webs, poisons them, and eats them. One variation of the Joro-gumo myth says that sometimes she appears as a woman holding a baby, who asks men passing by to hold it. When they do, they are someone surprised to discover the "baby" is made up of thousands of spider-eggs, which burst open.
Probablement l'une des créature les plus répendu dans le monde grace au jeu vidéo et les histoire heroic fantasy d'aventure et de monstre car ce genre de créature ce retrouve souvent comme ''encounter'' dans les combats.

La seule que j'ai vue le proche fidèle a la légende est dans le manga Monster no musune, un manga que j'adore.

3) Teke Teke
Teke Teke is more of an urban legend than a regular myth, as it's reasonably new. She's the spirit of a girl who tripped on some train tracks and was cut in half by an oncoming train. Now she crawls around looking for other people to share her fate, which she facilitates by cutting them in half with a scythe. There's a variant of the Teke Teke myth about a girl named Reiko Kashima, who was also cut in half by a train; now she wanders bathroom stalls and asks people on the toilet if they know where her legs are. If people don't answer with "The Meishin Railway," she cuts off their legs, which is bad at the best of times, let alone when you're trying to poop.
mmmm peut-être trop récent pour que ce sois rendu jusqu'a nous ici.... et puis comme indiqué, quand c'est plus un genre de légende urbaine, ca se répand moins à travers la culture....

par contre il me semble avoir déjà entendu dans le passé des fameuse histoire souvent concernant une filles qui se fais passé dessus par un train dans la culture japonaise.....

je me dis par contre qu'elle dois être foutument rapide sur ses mains pour réussir a te courir après pour te coupé les jambes... n'ayant plus les siennes!

4) Gashadokuro
This spirit is pretty simple — it's a giant skeleton made of of the bones of people who have died from starvation. They wander around, grab you, and bite your head off, drink your blood, and add your skeleton to the pile.
Jamais entendu parler.... ca ne me dis rien.....  mais pourquoi est-ce que j'ai dans la tête l'image du show ''Cliptoman'' de Mike Ward sur Musiqueplus??



5) Katakirauwa
The ghosts of baby pigs which 1) have one ear 2) cast no shadow and 3) steal your fucking soul if they manage to run between your legs. I think I'd rather be chased by the giant mass skeleton that a bunch of tiny squealing dead baby pigs, thank you.
WTF!!!  les cochon peuvent être des fantomes???
Jamais entendu parler de cette légende en tout cas....   c'est bien connu que tous ce qu'il peuvent faire c'est de marcher au plafond non?

6) Aka Manto
Another one of the many, many Japanese ghosts that murder people while they're trying to take a shit, Aka Manto approaches people in bathroom stalls and asks them a simple, if perplexing question: "Would you like red paper or blue paper?" If you say red, your flesh is sliced into ribbons until you're effectively red. If you choose blue, you're strangled to death. If you pick any other color, you're dragged to hell. There's a variant who asks if you want a red or blue cape instead of paper; choose red and the skin is flayed off your back, choose blue and all the blood is drained from your body. The point is never go to the bathroom in Japan.
Sacrament... il y a pas moyen d'aller au toilette en paix au Japon sans qu'un truc vienne te déranger pour venir te tué.....

Me semblais que pour nous tous en général... aller au toilette est un moyen d'être pénard et tranquille....



C'est pas comme si c'était écris dans le script qu'on dois mourir même dans les toilettes.
7) Tsuchigumo
Greek mythology is known for its variety of mixed-up monsters — e.g. the manticore, which has a lion's body, bat wings, and a human head — but they have nothing on Japan. Meet the Tsuchigumo, creatures with the body of a tiger, limbs of a spider, and the face of a demon. They eat unwary travelers (actually, they eat wary ones as well, I'm sure). Once a powerful Japanese warrior killed a Tsuchigumo and 1,990 skulls fell out of his belly. That's a monster who is frighteningly good at his job.
Pas vraiment un truc que j'ai vue ou connu... le nom est souvent utiliser avec des apparences dérivé de celui ci... bien souvent on vois juste un Yokai sous forme humaine avec le fameux grand masque de démon (et la longue chevelure rouge)...

Bien que ceux-ci ne ressemble pas du tout a celui du vrai myth et légende..... on retrouve le nom utilisé comme dans la populaire série Nurarihyon no majo.




et même dans Naruto on utilise le nom de la créature mythique pour un personnage.... Hotaru Tsuchigumo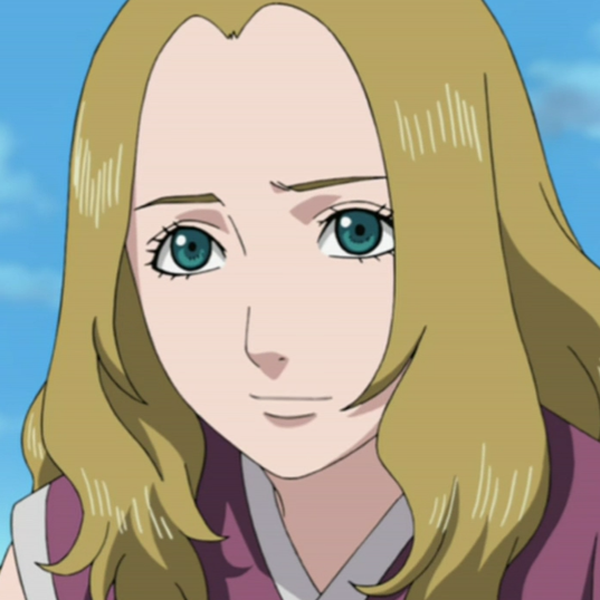 8) Kekkai
Childbirth seems difficult enough before you bring in the possibility that you may give birth to some kind of demon/monster/thing. In Japan, these are called Sankei, and the worst of them is the Kekkai. Basically, instead of giving birth to a baby, a lady gives birth to a lump of flesh and blood and hair, when immediately runs off, straight out of the vagina, and tries to burrow underneath its mother's home in order to murder her later. No wonder Japan's birth rate is declining.
Beeeeeeeurk!!!

jamais rien vue ou entendu qui se rapprochais a ce genre de truc......  ou de très loin peut-être dans Full Metal Alchimiste ou quand les jeunes on donner naissance a ce genre de truc moche la!!

9) Oshiroibaba
One of the many, many horrible demon women that apparently wander around the nation unfettered, Oshirobaba is an old crone that goes around asking girls if they'd like to try some of her face powder, like the world's creepiest Avon lady. Taking make-up from strangers is bad idea in general, and taking it from old ladies is even dumber, because the Oshirobaba's powder makes your face fall off.
errrr..... okayy...

bah au moins la bonne nouvelle c'est que c'est un truc de fille... donc bonne chose pour moi?

je suppose que ca dois ressemble a ce genre de truc la?

10) Ittan-Momen
The Ittan-Momen doesn't sound particularly scary; it's basically a sentient roll of cotton that just flies around in the wind at night, wandering around. But the Ittan-Momen is also a sadistic asshole, because if it sees you, it will either wraps itself around your neck and choke you to death, or wrap itself around your head and suffocate you. Again, the idea that you can be walking back from the convenience store and suddenly get murdered by a large piece of cloths is deeply disconcerting to me.
un rouleau de coton heeein......    j'ai toujours rêver de me faire étrangler par un tampon géant flottant!!!



sérieux la franchement les filles...... c'est votre pire cauchemar???

11) Isonade
Imagine a shark. Now imagine a shark whose fins were like a cheese grater, except instead of cheese they grated your flesh. That's the Isonade, who use their teeth and fins to both fillet you and then drag you down to the ocean floor, if you're unlucky enough to meet one in the water.
j'ai l'impression que celui-ci était dans les anciens temps surement une légende urbaine.... (des japonais qui allais pécher dans la mer et voyais des monstres qui ressemblais a un requin faire de la charpie des pécheurs)

mais bon avec le temps il y en a la création d'un myth plus grand que nature en déformant celui-ci pour en faire une créature plus affreuse qu'elle ne l'est. (un peu comme jaws).

il semblerais que le nom de la ''tailed beast'' dans la série Naruto Isobu sois tiré de cette créature.... eh ben.

12) Bake-Kujira
Japan may still get in trouble for whaling, but rest assured the country knows its wrong. Because when a whale is killed it could come back as a Bake-Kujira — an animated whale skeleton that surfaces much like it did in life. While spotting a living whale is considered very lucky, just one look at a Bake0Kujira is enough to give you and your village plague, famine, fire, and/or many other disasters.
Houla....... ca l'air terrible ce machin la......

et vous savez quoi??? j'y crois fermement!!  combien de nuit de mon enfance ai-je été terrifier par ma maudite balène blanche de Bubble Bobble....




Elle ne vous lachera jamaiiiiiiiiiiiiiiiiiiiiiiiis!!!!

13) Hyosube
The short, humanoid demons are tiny, belligerent, and bad news. If you see one, you will die — and they are more than happy for you to see them. They don't try and hide, they wander as they want. And they'll eat all the eggplants in your garden, and trample your field just to be assholes. About the only thing you can do to avoid accidentally seeing a Hyosube is leave some eggplants out for them willingly, and even that's a 50/50 shot at best. Oh, and sometime Hyosube will use your bathtub, leaving behind a huge amount of dirt, hair and scum. If you throw out the bathtub water, the Hyosube will fucking kill you. Just buy a new tub.
un autre qui semble être très souvent utiliser a travers les manga et les jeux.....

du moins surtout son nom, bien souvent son apparence peut varier et surtout son raison d'être.....   il semble en avoir dans la série très connu de Gegege nokitaro

mais aussi dans le jeu de carte Yugioh




Pas du tous la même affaire par contre.

Sinon vous aller remarquer que c'est un nom commun utiliser par des personnages comme dans Naruto ou dans Bleach.

14) Kuchisake-Onna
Another more modern monster, the Kuchisake-Onna is a woman who wears a medical mask and asks kids if she's pretty. She is, so kids say yes. That's when she removes her mask and reveals that her mouth has been slit open on both sides, Joker-style. At this point, she asks if the child thinks she's pretty now. If the child says no, she cuts the kid in half. If the child says yes, she slits his/her mouth exactly like hers. What's more terrifying about the Kuchisake-Onna is that there was a genuinely big scare in Japan in the 1970s that she was wandering about, to the point where teachers personally were escorting children home from school.
urg.... on dirais plus un truc pour faire peur au enfant les soir d'halloween......

pourquoi essayé de faire si peur a nos petits enfant!!.....

j'imagine que ca ressemble a ce genre de truc?








Nombre de messages

: 2662


Age

: 38


Ville

: Rouyn-Noranda


Emploi/loisirs

: TI Réseau


Mon Top 3 Anime/manga

: il y en a trop et ca change tout le temps


Date d'inscription :

31/08/2012




---
Permission de ce forum:
Vous
ne pouvez pas
répondre aux sujets dans ce forum